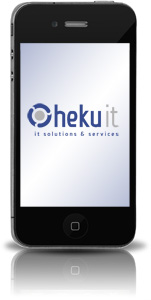 About HeKu IT
HeKu IT Solutions & Services was founded in 2009 in Munich by Ronny Hecker and Jonas Kulessa who both alongside their studies at the Technical University of Munich already worked as IT consultants for renowned companies.
As a full service provider, HeKu IT stands for expertise within various areas of the information technology. Within the infrastructure area we design complex networks, maintain and manage, both, self-installed as well as other systems and assist in the optimization process within other companies.
The "Reading Trainer" App for the iPad has been available in the App Store since 2010. We were able to start off with a fruitful outcome and achieved a top placement in the sales charts for several weeks.
Mid-2011 we transferred the successful concept to the iPhone. And in early 2012, Reading Trainer for Windows was introduced on the Intel AppUp Store.
Other key areas of HeKu IT are multimedia and web design. Apart from the conception, design and implementation of websites and online products, we also have many years of experience within the production of print products, from the layout to the actual printing process. Other media formats such as 3D, audio and video are also part of our portfolio.
Jonas Kulessa and Ronny Hecker bring together a passion for their profession and over 20 years of experience within the IT sector. As managing partners, they continuously develop the services they offer and are also available as personal contact persons any time. As of 2011 Martin Enthofer IT Services & Media Design belongs to HeKu IT and together with a competent, dedicated 10-people core team and a variety of partners, we support our customers in a broad range of IT areas - pragmatic, organized and successful.
Our clients are international, ranging from large companies to one-man businesses and individuals.
Benefit from our experience, know-how and creativity and let us find the ideal solution for you - you will be in good hands!