Our iPad App reference: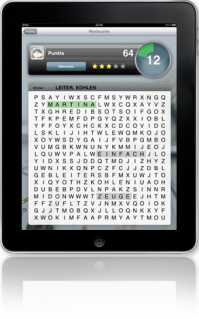 "Reading Trainer "- The iPad App

The current project is our App " Reading Trainer" for the Apple Ipad: Newest technological advances were used and combined with approved programming practice.


Whilst developing the App we worked closely with Holger Backwinkel and Peter Sturtz. With over 500 reading trainings, our experienced consultants integrated their specialist expertise and user preferences in every phase of development. And you realise it, just by working with the App for a few minutes.

An App that will revolutionize the training of reading velocity has been developed.
Interactive exercises combined with specific reading tests double your speed of reading.

Please click here for a detailed description of the App.